Excella Arabians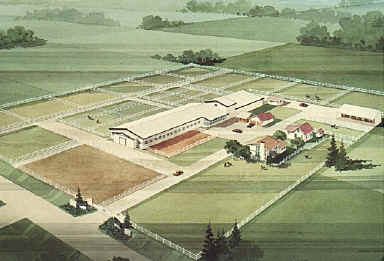 Excella Arabians started in 1976 with the dreams of a young girl, but soon it was a family affair. In 1979 the Levasseurs began a partnership with Baywood Park Ltd. in California, where Lisa Levasseur spent most of eight years working. During that time Excella Arabians owned/trained five Top Ten National Champions, two National Champions, one Reserve National Champion in the U.S. and Canada in Halter, English Pleasure, Driving and Informal Combination.

In 1987 Lisa returned home to establish Excella Arabians as a full service breeding, training and marketing Center for the Arabian horse. Within two years she needed to expand, together with her father they built a new facility in Stony Plain, Alberta. The finished complex includes 30 box stalls, an indoor arena (170 x 80) & round pen (50 x 50), grooming stalls, wash racks, a reception area, weight room and viewing area with offices all under one roof. The property offers ample space and excellent trails, as well as an outdoor arena. Large outdoor pastures and paddocks with shelters and automatic heated waterers are provided for outside horses. The completely heated facility has provided people with an excellent place to meet new friends and enjoy a variety of horse oriented activities year round.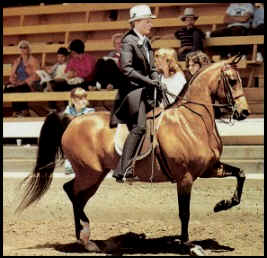 The Training Program came to a close after 1991, when severe back and shoulder injuries threatened to confine Lisa to life in a wheelchair. The decision was made to privatize Excella Arabians. The responsibility of running the farm and the work fell on the shoulders of staff. It has been difficult finding people with the same level of commitment and training philosophies. "Our interests focus on the language that exists between horses. All efforts concentrate on teaching not forcing. The aim is to bring our horses to an international audience and marketplace." Refusing to give up, Lisa has attempted to train horses again, but this lead to back surgery in Aug/2000. She is currently working with staff to re-establish the training program and continues to offer lessons to a few eligible students.
The Breeding Program is based primarily on foundation sires *Figaro PASB (Negatiw x Fortunata by Branibor) and Firestreak (*Bask++ x Halali Enchanted by Comet). "Our interests focus on the breeding programs developed in Poland. All efforts concentrate on producing horses of sound body and mind. The aim is to breed a solid foundation into our horses that can be relied on to produce value in the future." The last few years have been spent establishing a foundation herd with Firestreak and *Figaro's daughters. Lisa expects that by the year 2000 most of their goals will have been met. As a result, Excella is offering some of their original broodmares for sale.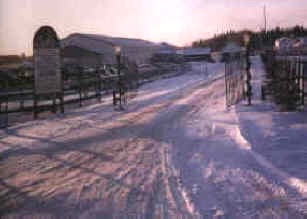 Public Events are a large part of what we do to promote the Arabian Horse. Excella Arabians has held a number of parties & clinics over the years and the Arabian horse is always the star attraction. They have been featured twice on regional television specials. Most recently, they donated 20 acres for a farm education program and hosted 300 children from inner city Edmonton on September 29th for City Slickers'99. Lisa and the staff at Excella work with disabled, troubled and underprivileged students on an ongoing basis. "We focus on introducing new people to the Arabian horse and hope to be a credit to our community and the Arabian horse industry."
Horses for Sale | Horse Trainers | Arabian Stallions | Broodmares
News & Information | Event Calendar | Classified Ads | Equine Links